Safety Considerations for Natazia®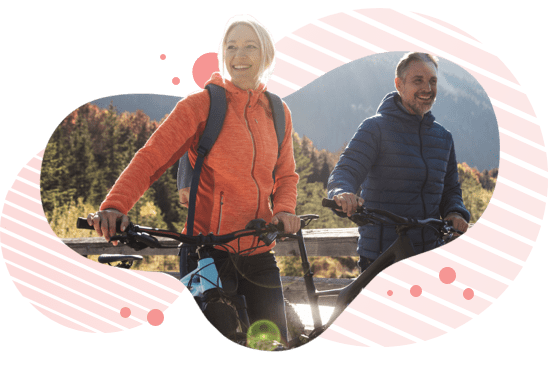 INDICATIONS FOR NATAZIA
Natazia is a birth control pill approved to prevent pregnancy. Natazia can also be used for the treatment of heavy menstrual bleeding that is not caused by any diagnosed conditions of the uterus (womb) in women who decide to use the Pill for birth control.
NATAZIA has not been studied for pregnancy prevention in women who are obese (body mass index >30).
IMPORTANT SAFETY INFORMATION
Who should not take Natazia?
WARNING TO WOMEN WHO SMOKE
Do not use Natazia if you smoke cigarettes and are over age 35. Smoking increases your risk of serious cardiovascular side effects (heart and blood vessel problems) from birth control pills, including death from heart attack, blood clots or stroke. This risk increases with age and number of cigarettes smoked.
Do not use Natazia if you have liver disease, or if you have or have had blood clots, breast cancer or other certain cancers, history of heart attack or stroke, or if you are or may be pregnant.
What are the most serious risks of taking Natazia?
Natazia increases the risk of serious conditions including blood clots, stroke, and heart attack. The risk of blood clots is highest during the first year of use. This risk is greatest when first starting the Pill and when restarting the same or a different Pill after a 4 week or 
greater break.
Call your healthcare provider right away if you have:
Persistent leg pain; sudden shortness of breath; sudden blindness, partial or complete; severe pain in your chest; sudden, severe headache unlike your usual headaches; weakness or numbness in an arm or leg, or trouble speaking; yellowing of the skin or eyes
What are the most common side effects in Natazia clinical trials?
The most common side effects were headache/migraine, breast pain/discomfort/tenderness, menstrual disorders, nausea/vomiting, acne, mood changes, and weight gain.
Tell your healthcare provider about all medicines and herbal products you take including daily long-term treatment for chronic conditions.
Natazia does not protect against HIV infection (AIDS) or other sexually transmitted diseases (STDs).
You are encouraged to report negative side effects of prescription drugs to the FDA. Visit www.fda.gov/medwatch, or call 1-800-FDA-1088.

Please see full Prescribing Information, including Boxed Warning and Patient Information for Natazia.